Anna Kendrick Poses in Sexy Black Bra After Getting Drunk At Work. "'I'm super drunk right now!"
Anna Kendrick isn't normally a method actor but while filming her latest flick Drinking Buddies, she unknowingly became one.
"During a scene at the bar, they gave me fake beer, but then during a scene where I'm playing cards with Jake, they gave me real beer, and I didn't realize it! And so every time I lost, I was pounding beer, and I didn't realize it was real until halfway through the take.
I was like, 'I'm super drunk right now!'" she shared to Vulture. "And so as soon as the take was over, I had to announce to everybody that I was drunk at work.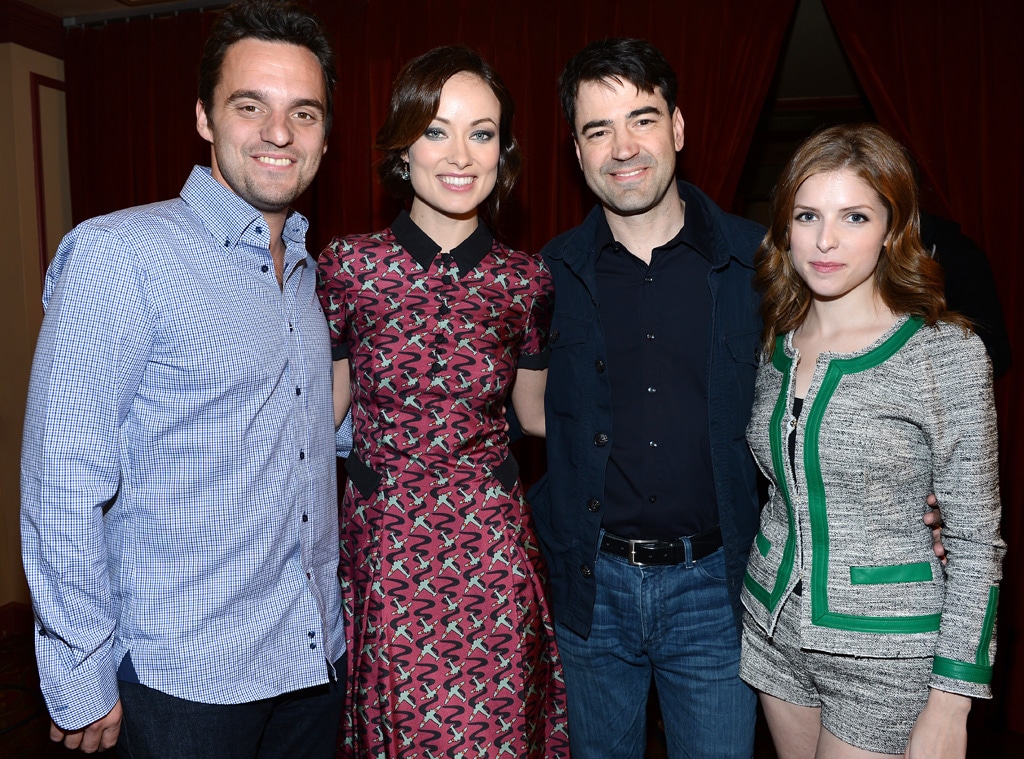 I was horrified by the idea that I was going to be the next troublesome star who got drunk and started flipping over tables or whatever. I just tried to sit quietly until I sobered up."
But that's not the only awkward situation the Pitch Perfect star has had to deal with lately. In a recent interview with GQ magazine the 28-year-old shared what she thinks is the most mortifying time to be approached by fans: underwear shopping.
"There's something deeply embarrassing about being approached when you're holding knickers. And it's happened TWICE!" she said. "Like, for bloomers? How humiliating would that be?"
The actress also had a strong opinion on what should and shouldn't be discussed on a first date. "Two subjects to never bring up on a first date are anything to do with the actual reality of your family, and, you know, liver cancer and how we've probably all got it," she joked.
And while she doesn't recommend drinking on set after her own experience—"I mostly found it really unnerving"—she does suggest it as a good way to take the edge off a first date.
"If sex is off the table, and you're like 'Let's try to get to know each other,' I would recommend drinking. Highly."