Shocking! Halle Berry says Ric Flair is full of it as the WWE Legend Ric Flair says he slept with Halle Berry countless times.
Halle Berry strongly retorted "His claims are not true." That's the word to FOX411 from Halle Berry's publicist in repsonse to wrestler Ric Flair's assertion that he and the Oscar-winning actress once shared an amorous encounter.
The wrestling legend known as Nature Boy claimed on his radio program "The Ric Flair Show" that Berry had once ridden Space Mountain, a euphemism for, well, you know."
She was in Atlanta and just got divorced from David Justice," Flair said after claiming he had slept with "several dozen" stars.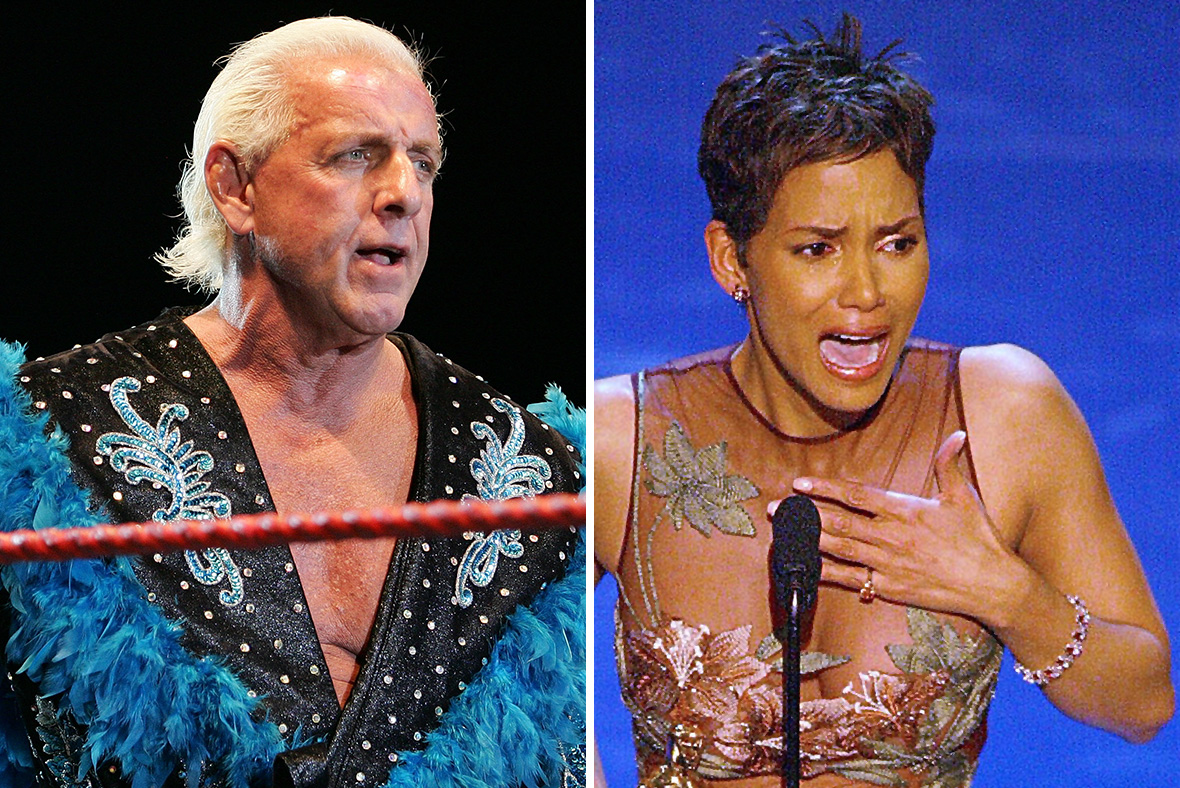 When asked by his co-host Conrad Thompson if he was making the story up, Flair replied: "Would I have to make up a lie?"
If true, the liaison would have occured in the 1990s when Flair was married to his second wife. He is currently engaged to a woman who would be his fifth.
The actress is also said to be 'deeply offended' by Flair's claims. He made the admission as he responded to a fan on Twitter who had asked if he had ever had sex with any celebrities. 'Oh gosh, several dozen', he boldly responded.
'Do you want me to start with Halle Berry? Of course she did. She was in Atlanta and she had just gotten divorced from [ex-husband] Dave Justice.'